Mastering & Authoring Services
Mastering & AuthoringMastering and authoring is specifically suited for your CD/DVD/Blu-ray projects. Before the duplication of discs takes place, you need to make sure your audio and video elements are of optimal quality. Mastering will make sure of that by bringing the audio elements up to the industry standards. Authoring, meanwhile, will take care of video quality, as well as menu creation.To make this possible, Audiobec uses top of the line hardware and software to guarantee optimal results on all types of players.
Mastering services :
Complete mastering services
Audio restoration
Encoding, decoding and audio conversion
Archiving
Authoring services :
Image optimization
Programming and creation of animated elements
Interactive menus links redirecting to web
DVD Menu Design
Menu DesignOften an afterthought, menu design is actually the first impression viewers get of a DVD. It sets the tone and is the method through which consumers interact with the disc.
With first rate designers who understand the requirements and limitations of interface design, you can feel comfortable entrusting your projects to us.
Graphic Design Services
Audiobec offers all sorts of design business solutions ranging from a one-stop shop fully integrated service to a graphic enhancing finishing touch.
Our customizable offers will meet any of your needs and expectations.
Options pour Infographie
Graphic design
Interactive menu creation for DVDs and Blu-rays
Website hosting and development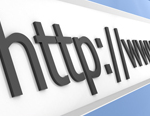 Video Up-converting
Video Up-converting Some may be interested in bringing their content to Blu-ray, but do not have access to High Definition footage. The solution to this is video up-converting. Using high-end converters to insure standards compliance, we are now able to bring any content to Blu-ray. Video is transformed into full HD and breathes new life into standard definition footage that was thought to be unsuitable for Blu-ray distribution.
iPhone Application
Audiobec offers artists and musicians the possibility to have their own iPhone app. Ideal to maximize your band's awareness; your songs can be made available directly on iTunes. You can also upload your albums covers, pictures, bio, as well as upcoming tour dates. You can even host your own blog or twitter feed, etc.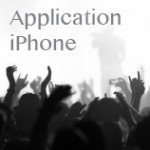 Promotional Products
Additional Promotional Items : To meet your evolving needs, we are constantly building strong relationships with outside suppliers to extend our offers and products, whether you are a large business or a small emerging band.
Get more information by speaking with one of our service representatives!
T-shirts, caps & hats, agendas, etc.